More meat than you can poke a stick at.
Blackie and Forest Pooky were live in the studio.
We talked to Nicky Bomba from the Melbourne Ska Orchestra ahead of Ska-BQ at the Factory on March 4.
We talked to Valerie in Boston about the ongoing weirdness stateside.
We had new music from Glitoris, Methyl Ethyl and more.
Listen to part 1 (Nicky Bomba)
Tracks
Methyl Ethyl – Ubu
Rag n' Bone – Pissy Flow
Melbourne Ska Orchestra – Sly Boots
Melbourne Ska Orchestra – Funk Chunk
Listen to part 2 (Blackie and Forest Pooky)
Tracks
Hard​-​Ons – It Might Seem Like A Lonely Ship Passing Thru The Night But There's Actually A Mad Party Going On Aboard
Forest Pooky – Let's not speak about tomorrow
Peter Black – Glue Vinyl
Peter Black – (unkown) (live)
Forest Pooky – Making plans for Nigel (live)
Glitoris – Trump card
Peter Black – Ticking in my heart (live)
Forest Pooky – Our greeatest times won't disappear
Forest Pooky – Choosing Lies (live)
Peter Black – All Is Forgotten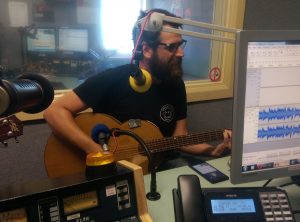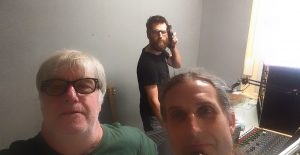 Listen to part 3 (Valerie)
Tracks