The station needed someone to fill in for a cancelled show, so we had an extra hour! We were on from 17:00.
Hour 1 – Penny Ikinger
We talked to Melbourne songstress Penny Ikinger about her new single which is a collaboration with Deniz Tek.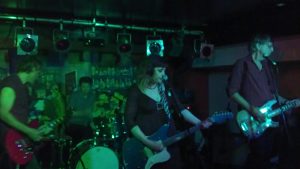 Listen!
Tracks
Can – Outside my door
Penny Ikinger – Ride on cowboy
Penny Ikinger – Gin no suzu
Penny Ikinger – Fragile
Jen Cloher – Regional echo
John Kennedy – Making America hate again (Pete Veliks remix)
Swhat – Cookie cutter suburbia
Glitoris – Trump card
Neil Young + Promise of the real – After the goldrush
Hour 2 – Dr. Bombay and Mihka Chee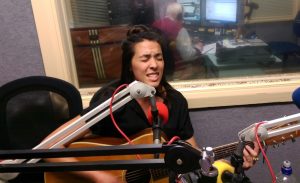 First up, we spoke to the singer Gary Slater from Brissie band Dr. Bombay. They have a new record and it's a ripper.
Then we were joined in the studio by Sydney singer-guitarist Mihka Chee ahead of her show at Staves Brewery in Glebe on Saturday September 16.
Listen
Tracks
Dr. Bombay – Spit You Out Like Revenue
Dr. Bombay – Follow the leader
Plastic Jack – Why do I worry?
Glass Animals – Youth
Mihka Chee – Both
Soma Sutton – Bloom
Mura Masa – What if I go
Mihka Chee – Coat tails (live)
Hour 3 – Mihka Chee (continues)
Listen!
Tracks
Methyl Ethyl – UBU
Mihka Chee – I was better
The Exponents – Like she Said
WCB – Control
Mihka Chee – Centrefold dream (live)
Funky Punch – Nothing
Field of Wolves – Patricia
WCB – Control
Mihka Chee – Be mine
All Our Exes Live in Texas – Sailboat